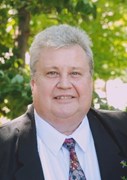 Donald W. St. Amand, 65, of the Aldenville section of Chicopee, was Called Safely Home on Sunday, December 15, 2019. He passed into Eternal Life at home surrounded by all the memories he loved and cherished.

He was born in Holyoke on May 25, 1954, a beloved son of the late Joseph P. and Eva D. (Provost) St. Amand. He was raised in Holyoke and lived there for many years before moving to Aldenville in 1974. He graduated in 1971 from the former Precious Blood High School in Holyoke and was the Student Council President and Salutatorian for the last graduating class. Don furthered his education and graduated from Westfield State College with a Bachelor's Degree in Criminal Justice and Psychology.

Don previously worked at the Smith & Wesson Company and was last employed as a mail handler for the United States Postal Service at the Bulk Mail Center, both in Springfield.

He was a communicant of the former Precious Blood Church in Holyoke and Saint Patrick Church in Chicopee Falls and was currently a devout communicant of Sainte Rose de Lima Church in Chicopee.

Don was the go-to historian for his family and enjoyed searching genealogy for his family past and present and his many friends. Most of all, he was a caring man who loved his family and his many friends.

He leaves his loving sister, Sister Marguerite St. Amand of the Sisters of Saint Anne in Lachine, P.Q., Canada and Marlborough, MA; his loving brother, Gerard A. "Gerry" St. Amand and his wife, Margaret "Peggy" of Union, KY; his two cherished nephews, Matthew St. Amand and his wife, Amanda, of Charlotte, NC and James St. Amand and his wife, Heather, of Charlottesville, VA; his three cherished grandnieces and his grandnephew; Madeline Morgan St. Amand and Harris St. Amand, both of Charlotte, NC, and Madeline Lily St. Amand and Olivia St. Amand, both of Charlottesville, VA; his dear uncle and aunt, Richard and Bernadette Boisjolie of Chicopee; and his many dear cousins, numerous friends and extended family members.

His funeral will be held on Saturday, December 21, 2019 beginning at the St. Pierre – Phaneuf Aldenville Chapels, (413-532-9806), 13 Dale Street, Chicopee, MA 01020, (funeral home will open at 8 a.m.), followed by a Mass of Christian Burial at 9:30 a.m. in Sainte Rose de Lima Church, 600 Grattan Street, Chicopee, MA 01020. His burial will follow the Mass at Notre Dame Cemetery, 63 Lyman Street, South Hadley, MA 01075. His family will receive friends at the funeral home on Friday, December 20, 2019 from 4 p.m. to 7 p.m. The parking lot and main entrance are located in the rear of the funeral home at 20 Lafayette Street, Chicopee, MA 01020.

For those who prefer, his family requests that memorial donations be made in his memory to the Sisters of Saint Anne Retirement Fund, 720 Boston Post Road East, Marlborough, MA 01752.

For more details, please visit: www.stpierrephaneuf.com.


Commentaire

Il était le fils de Joseph Philias St-Amand et d'Eva Provost; le petit-fils de Narcisse St-Amand et de Marie-Louise Daviau; l'arrière-petit-fils de Jules St-Amand et d'Alphonsine Provost. Il est un descendant de Michel Lebrette dit St-Amand.