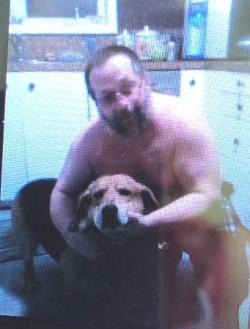 It is with great sadness that the family of Roger William Finnemore of Aroostook, NB, announce is unexpected death at his home on July 21, 2018. Roger was born in Perth-Andover, NB, on April 5, 1963. He was the son of the late Arthur and Lotty (St. Amand) Finnemore.

Roger leaves behind his sisters, Shirley Roach (Roger) of Four Falls, NB, Linda York (Mark) of Fort Fairfield, ME, Nancy Martin of Aroostook, NB, Vicki Innes of Perth-Andover, NB, Darlene Beaulieu (David) of Colborne, ON, Sandra Watson of Louisville, KY; his brother, Michael Finnemore of Perth-Andover, NB; along with many nieces and nephews.

Respecting Roger's wishes, there will be no funeral service held. Family and friends are invited to gather for a time of fellowship to be held at Roger's home, 272 Main St., Aroostook, NB, on Tuesday from 1-7 pm. A private interment will be held at the Presbyterian Rural Cemetery at a later date.

In lieu of flowers, memorial donations to the Victoria County SPCA would be appreciated by the family.

Arrangements have been entrusted to Brunswick Funeral Home, Perth-Andover..


Commentaire

Il était le fils de Lotty St-Amand et d'Arthur Finnemore; le petit-fils de William St-Amand et d'Adriana Michaud; l'arrière-petit-fils de Isaac dit Charles St-Amand et de Marie Mazerolle. Il est un descendant de Michel Lebrette dit St-Amand.