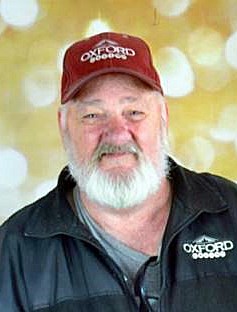 Durham: Roland R. St. Amand 61, of Hallowell Rd. died Thursday October 19, at his home, with his loving family at his side.

He was born in Lewiston on February 12, 1956 a son of Roland and Jeannette (Bourgoin) St. Amand Sr. He graduated from Monmouth Academy. He married the former Cindy Ray in Durham in 1998.

Roland was a truck driver, he owned RCA trucking and traveled the country. He loved driving truck and being on the road, he also loved taking his wife and daughter Ashley with him. He loved going to the casinos, he was one of the few people that one more than he lost, he also enjoyed hunting, fishing, going out to eat and harassing the waitresses, and spending time with his family and his two dogs Thumper and Bella. He was a very loving man and would help anyone in need, even if they were a stranger.

He is survived by his wife Cindy, his daughter Ashley St. Amand and her wife Brittany, his parents Roland and Jeannette St. Amand Sr. Step children, John, Jason and Melinda Libby, seven grandchildren: Justin, Cody, Amber, McKenzie, Ethan, Nathan, Jacob, nine sisters: Janice Wright and husband Jim, Gail Bauer and husband Gordon, Janet Wheeler and husband Lyle, Donna Woodbury and husband Kevin, Tina Grant and husband Dan, Sally Troiano, and companion Dave, Brenda St. Amand, Lisa St. Pierre and husband Gary and Tammy Fredrikson and companion Adam, a brother Jim St. Amand and wife Mary, his mother in law Alice Ray, 23 nieces and nephews, 35 great nieces and nephews and a great-great niece. He was predeceased by his father in law Ted Ray.

Visitation will be on Wednesday Oct. 25 from 2-4 PM, with Words of Remembrance to follow at 4 Pm the funeral home.

You are invited to offer condolences and pay tribute to Roland's life by visiting his guest book at www.crosmanfuneralhome.com.

Arrangements are under the care of Crosman Funeral Home, Cremation & Monument Services 40 Main St. Lisbon Falls 353-4951.


Commentaire

Il était le fils de Roland St. Amand et de Jeannette Bourgoin; le petit-fils d'Edmond St. Amand et d'Irène Bélanger.