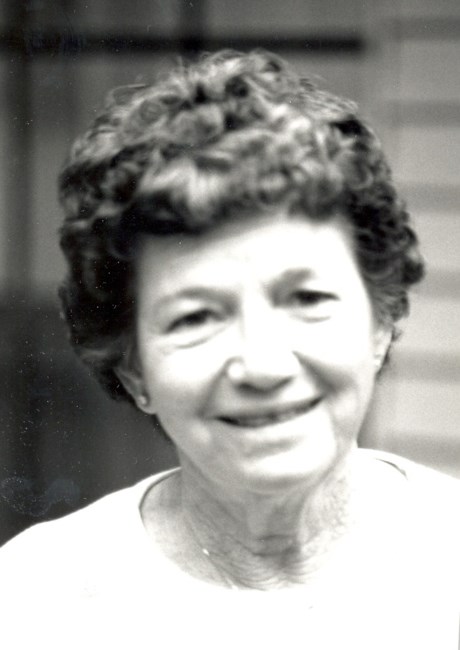 Edna Clemence St. Amant Laumann, 93, beloved wife of the late Joseph Harold Laumann Jr., died peacefully on Thursday, April 25, 2013, at the home of her son, Dennis, in Harvey, LA.

Born September 25, 1919, in Pass Christian, MS, she was a resident of New Orleans for 68 years and of Covington, LA, for 25 years.

She is survived and remembered by her sons Dennis B. Laumann and Daryl G. Laumann; daughters-in-law Sissy Selle Laumann and Susan Fraychinaud Laumann; three grandchildren, Lori M. Laumann (and husband Dane) Weil, Randy J. Laumann, and Katie L. Laumann (and husband Danny) Rash; four great-grandchildren, Nicolas J. Weil, Emily S. Weil, Matthew J. Weil, and Lily M. Rash; nephew Billy (and wife Susan) Funck, nieces Carolyn (and husband Terry) Avery and Sandra C. (and husband Martin) Schmidt; the Funck Family, the Fraychinaud Family, and many other relatives and friends. Edna was the daughter of the late Claude Francis St. Amant of New Orleans and Louise Clemence Berthelot of St. Gabriel, LA, and sister of the late Elsie Louise St. Amant Funck and Claude Joseph St. Amant.

Edna was a member of the Volunteers of the St. Tammany Parish Hospital Guild for 20 years, the St. Peter Catholic Church Altar Society, Senior Citizens of Covington, and AARP of Covington's Council on Aging.

Relatives and friends of the family are invited to attend a Funeral Mass at Garden of Memories Funeral Home, 4900 Airline Drive, in Metairie, LA, on Monday, April 29, 2013 at 11:00 am. Visitation will begin at 10:00 am. Interment will be in Garden of Memories Cemetery.

In lieu of flowers, the family requests Masses or donations to your charity of choice.


Commentaire

Elle était la fille de Claude Francis St. Amant et de Louise Clemence Berthelot; la petite-fille d'Octave Joseph St. Amant et d'Antonia J. Delpit; l'arrière-petite-fille de Joseph Ovide St. Amant et de Jeanne Sidoni Boutte. Elle est une descendante de Bernard Daspit dit St-Amand.