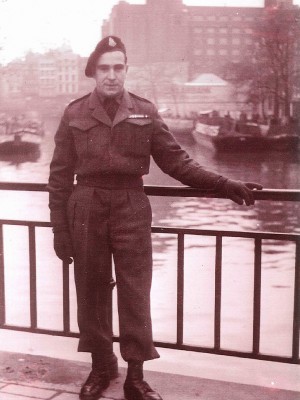 St-Amand, Roger Armand – passed away at the Kirkland and District Hospital on Thursday November 15th with his family by his side.

Roger was predeceased by Therese, his loving wife of 52 years. Roger is forever remembered and dearly missed by his son, Gérard St-Amand and his wife Lorraine, his daughter Gisèle Burns and her husband Brian, his daughter Diane Smith and her husband Gord. He will also be missed by his six grand-children, Jody St-Amand, Gislaine Sheahan (Matthew Sheahan), Kellie Pascoe, Robin Pascoe, Emily Smith and Courtney Smith. Also by his three great grand-daughters Shea, Avery and Danielle St-Amand. He is also survived by many nieces and nephews as well as great-nieces and great nephews.

Roger was a World War Two Veteran and has been a proud member of the Kirkland Lake Legion Branch 87 for 52 years. We will be mourning the loss of this beloved man.

Visitation will be held on Sunday November 18th 2012 from 7-9pm at French Family Funeral Home (111 Burnside Dr, Kirkland Lake, ON); a Legion service will be held in honour of Roger on Sunday at 7:30 p.m. Funeral Service will be held in the chapel of French Family Funeral Home on Monday November 19 at 11:00 a.m.

Donations in memory of Roger St-Amand to the Kirkland Lake Legion Branch 87 or Teck Pioneer Residence are appreciated by the family.


Commentaire

Il était le fils de Wilbrod St-Amand et d'Eleonore Lecompte; le petit-fils de Jeremie St-Amand et de Marie-Louise Raymond.