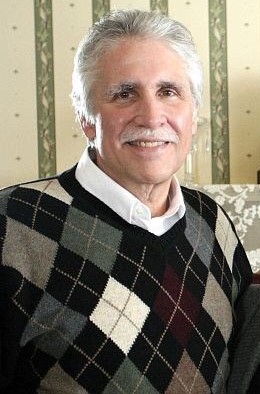 Born September 27, 1952 in Detroit, MI, to Robert A. and Sylvia M. (Hebert) St. Amant, passed away December 13, 2011 at the age of 59. Mr. St. Amant was a resident of Dansville for 31 years.

He was the owner of St. Amant Law Firm and past President of Ingham East Habitat for Humanity. Mr. St. Amant was a member of St. James Catholic Church since 1982 and served as a lector and commentator. He loved spending time with his family and enjoyed fishing.

He was preceded in death by his parents; brother-in-law, David Rehbein; mother-in-law Betty and father-in-law, Milton Rehbein. Surviving are his beloved wife of 36 years, Linda; daughter, Laura (Brandon) Doerr; sons, Marc (Angela) St. Amant and David St. Amant; grandchildren, Brenna and James St. Amant and Taylor Doerr; brothers, Robert (Sandy) St. Amant and Douglas St. Amant; sisters, Georgette (Mark) VonKeitz, Constance (Gregory) Wojciechowski, Denise (Kenneth) Paszek, Mary (David) Wendland, Ann (Art) Gomes and Jeanette (Jason) Pierce; bothers-in-law, Donald (Rosemary) Rehbein and Darrell (Mary Jo) Rehbein; sister-in-law, Edith Rehbein; as well as several nieces and nephews.

A funeral mass will be held at 11:00 AM on Friday, December 16, 2011 at St. James Catholic Church, 1010 S. Lansing Rd., Mason, MI with the Rev. Kusitino Cobona as celebrant. The family will receive friends from 2:00 PM to 8:00 PM on Thursday, December 15, 2011 at the church with the Rosary at 7:30 PM.

Those desiring may make contributions to St. James Catholic Church or Habitat for Humanity, 1941 Benjamin Dr., Lansing, MI 48906 in memory of Mr. St. Amant.

The family is being served by the Gorsline Runciman Funeral Homes, Mason, MI. Memories and condolences may be shared with the family at www.grbdmason.com.


Commentaire

Il était le fils de Robert A. St. Amant et de Sylvia M. Hébert; le petit-fils de Félix Charles St-Amand et de Léda Pagé; l'arrière-petit-fils de Félix Odilon St-Amand et d'Ann Lucretia "Nancy" Labadie. Il est un descendant de Michel Lebrette dit St-Amand.